You are here
Kale, Baby Mix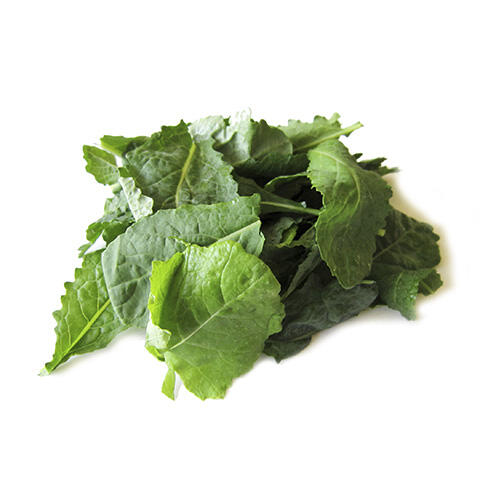 Ready-Set-Serve (RSS) Baby Kale Mix adds deep color and texture to meals, and is ready to use right out of the bag.

Available Offerings from Markon for Kale, Baby Mix
| Description | Net Weight | Pack | GTIN | UPC |
| --- | --- | --- | --- | --- |
| Kale, Baby Mix | 3 pounds or 1 kilograms | 2/1.5# | 1 06 11628 91892 8 | 6 11628 91892 1 |
Storage Tips:
Keep away from drafts to prevent dehydration.
Handling Tips:
Use FIFO method of rotation. This product is table ready and does not need to be rinsed.
General Usage Ideas
RSS Baby Kale Mix makes a hearty salad when paired with toppings such as Butternut squash, roasted garlic, onions, pancetta, and golden raisins.
Sauté and add beans, chicken, or salmon.
Flash fry and add coconut, ginger, and lime juice.
Fall / Winter Usage Ideas:
Combine with MFC Red Delicious Apples, dried cranberries, sunflower seeds, and roasted onion vinaigrette.
Brown bacon in a saute pan; hand-mix RSS Baby Kale Mix in dripping, then toss all with crumbled bacon, hard-boiled egg, and house-made Parmesan croutons.
Spring / Summer Usage Ideas:
Mix with chopped RSS Avocado Halves, chopped MFC Strawberries, sliced almonds, and creamy Buttermilk dressing.
Toss with garbanzo beans, MFC Grape Tomatoes, fresh MFC Mint, crumbled goat cheese, and lemon-pepper vinaigrette.
Did You Know?
Kale is an excellent source of vitamin C - just one cup cooked supplies 88.8% of the daily value for vitamin C. Curly kale played an important role in early European food ways, having been a significant crop during the ancient Roman times and a popular vegetable eaten by peasants in the Middle Ages. Kale was brought to the U.S. by English settlers in the 17th century. Source: www.whfoods.com/genpage.php.