Giving Back
Markon has spent the past more than 30 years creating a successful foodservice produce program with the help of our member companies and grower-shipper partners. Along the way we have given back to the Salinas Valley community and beyond because we care not only about business, but also about the people who make it all happen. Markon works with several food banks, nonprofit organizations, and schools, and looks forward to continued involvement in charitable and educational projects that provide service through the power of produce.
Markon's Ongoing Community Outreach with Rancho Cielo
What is Rancho Cielo?
In 2000,
Monterey County Judge John Phillips
 had had enough of sending juveniles to prison and became an advocate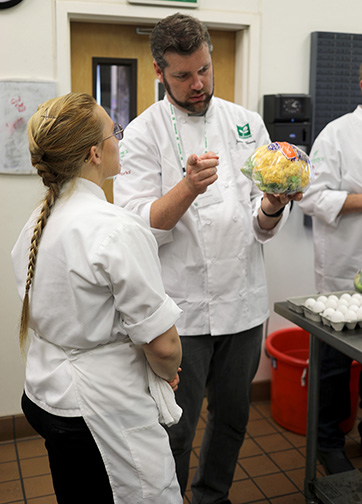 of developing alternatives to incarceration, especially for young people. He had seen firsthand how rather than rehabilitating first-time offenders, they were instead creating more problems for society. "You send these youth to prison, and they learn to become harder criminals," he explained. Once he examined the numbers, he realized that it costs approximately $100,000 per year to incarcerate a juvenile, but only $10,000 to educate them. Seeing the opportunity to change lives, Judge Phillips decided to create a solution rather than continue contributing to the problem. Through hard work and dedication,
Rancho Cielo
 was created to give first-time youth offenders an alternative path, a place where they can finish their high school diploma and learn job readiness skills, as well as get counseling and guidance.
The
Drummond Culinary Academy
 is where Markon has partnered with Rancho Cielo. Underserved youth with the fewest opportunities are provided an education, while also learning transferable foodservice skills in both the back and front of the house. While most of the Rancho Cielo population is on probation, only about half of the culinary students are—however, they are youth with few options, having aged out of the traditional school system, or having been unsuccessful in the standard classroom. The students graduate with a WASC-accredited High School Diploma, even up to the age of 25. They study a nationally-recognized culinary arts curriculum as well as earn Safe Food Handlers Certification. The skills learned dramatically increase their employability, improve their social skills, and develop the creative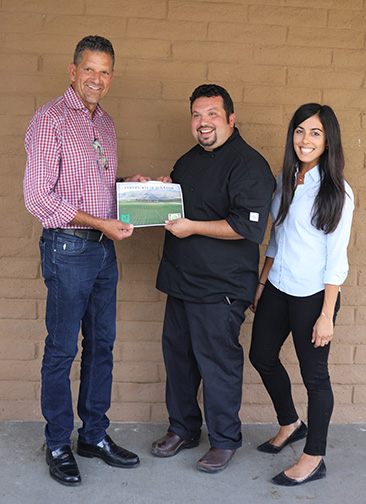 passion that puts them on the road to lifelong careers in commercial restaurants and hotels. 
Markon's Involvement
Each year, Markon hosts our Chef Summit at the Rancho Cielo campus, teaming our member and operator chefs with these students. The young students are involved in all aspects of Markon's research & development session, participating in the ideation and prep sessions as well as interacting with acclaimed chefs from around the U.S. and Canada, including several who have their own television programs. This is a one-of-a-kind opportunity for these students—one that allows them to get a taste of their potential futures.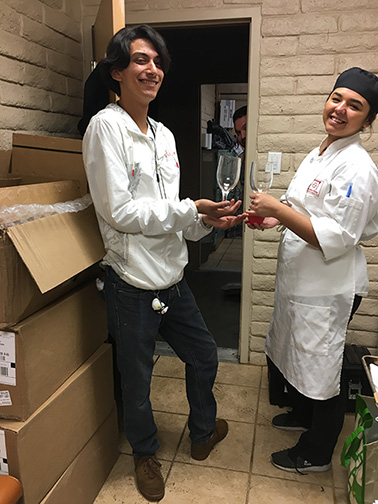 Markon is also a year-round contributor to the Drummond Academy. We donate items such as bicycles for students to use as transportation to and from the campus, culinary appliances like food processors and sous vide machines to teach proper techniques, and kitchen necessities like rubber floor mats to ensure safety. We actively encourage our members and supplier-partners to donate as well—by spreading the word so that Rancho Cielo's doors remain open and this transformational work continues.
How to Help 
Markon encourages everyone, especially those in the foodservice and produce industries to join us in supporting Rancho Cielo so they can meet their primary objective: to curb gang violence by providing opportunities for marginalized youth to become productive citizens. Your donations help fund education, vocational training, and job readiness as well as develop self-esteem and self-sufficiency. And when you are in Monterey County, stop in for a meal where students put what they've learned to the test by preparing and serving all meals every Friday night with seating available between 5:30 and 7:30pm.
If you would like to coordinate material donations such as kitchen goods, chef wear, ingredients, etc. please contact Laura Nicola at Rancho Cielo at
lnicola@ranchocieloyc.org
.
Monetary donations can be made through their PayPal account:
Our Members' Philanthropic Efforts
Markon's member companies are dedicated to giving back to their local communities through various philanthropic efforts. Whether by volunteering (at local shelters, schools, and churches), donating blood, building houses, or even staff fundraising activities (payroll deductions, golf tournaments, and raffles), our collective group makes a significant difference to people in need across the U.S. and Canada.
Children's Hospital
Food Banks
Law Enforcement and Public Service Agencies
Various Member-Sponsored Scholarship Funds