You are here
Kale, Green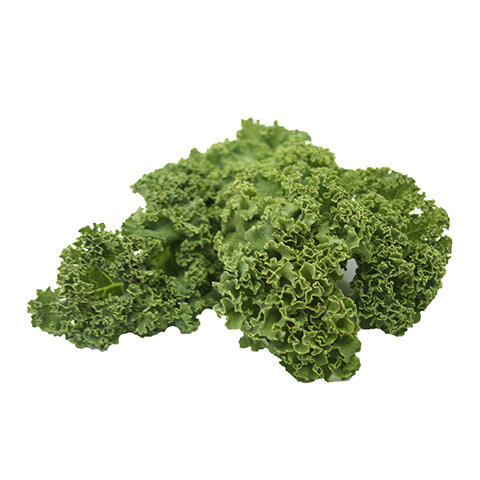 Ready-Set-Serve (RSS) Washed & Trimmed Green Kale adds vibrant color and texture to meals, and is ready to use right out of the bag.

Available Offerings from Markon for Kale, Green
| Description | Net Weight | Pack | GTIN | UPC |
| --- | --- | --- | --- | --- |
| Kale, Green, Washed & Trimmed | 10 pounds or 5 kilograms | 4/2.5# | 1 06 11628 91900 0 | 6 11628 91900 3 |
Storage Tips:
Keep away from drafts to prevent dehydration.
Handling Tips:
Use FIFO method of rotation. This product is table ready and does not need to be rinsed.
General Usage Ideas
Sauté kale with garlic, sliced onions, and pancetta.
Add torn pieces of kale and chunks of butternut squash to Parmesan risotto.
Fall / Winter Usage Ideas:
Sauté RSS Diced Onions, RSS Washed & Trimmed Green Kale, RSS Peeled Garlic, Italian sausage, and thyme; add cannellini beans and stock; simmer until all are tender; serve soup with baguette slices
Stir-fry RSS Washed & Trimmed Green Kale with RSS Peeled Garlic, MFC Mushrooms, and curry paste; stir in cooked Basmati rice; serve with tandoori chicken
Simmer RSS Washed & Trimmed Kale with pork shoulder, RSS Sliced Onions, okra, and tomatoes; serve with buttermilk biscuits
Spring / Summer Usage Ideas:
Stew RSS Washed & Trimmed Green Kale with cubes of sweet potato, RSS Sliced Onion, minced Serrano chile peppers, RSS Pineapple Chunks, and coconut milk
Form patties with mashed MFC Potatoes and sautéed RSS Washed & Trimmed Kale; fry until browned; serve with breakfast entrées
Serve spicy gumbo made with RSS Stuffing Starter, sliced MFC Green and Red Bell Peppers, RSS Peeled Garlic, RSS Washed & Trimmed Kale, okra, shrimp, crawfish, Andouille sausage, long-grain rice, and chile paste
Did You Know?
Kale is an excellent source of vitamin C - just one cup cooked supplies 88.8% of the daily value for vitamin C. Curly kale played an important role in early European food ways, having been a significant crop during the ancient Roman times and a popular vegetable eaten by peasants in the Middle Ages. Kale was brought to the U.S. by English settlers in the 17th century. Source: www.whfoods.com/genpage.php.