You are here
Broccoli, Baby Sweet, RSS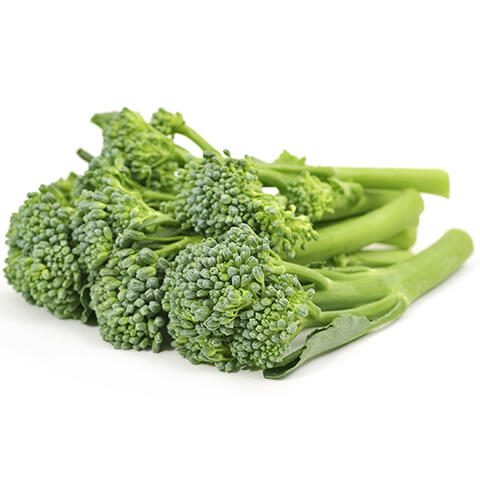 Ready-Set-Serve (RSS) Sweet Baby Broccoli is high in vitamin C, and contains both vitamin A and fiber.

Available Offerings from Markon for Broccoli, Baby Sweet, RSS
| Description | Net Weight | Pack | GTIN | UPC |
| --- | --- | --- | --- | --- |
| Broccoli, Sweet Baby | 6 pounds or 3 kilograms | 3/2# | 1 06 11628 91616 0 | 6 11628 91616 3 |
Storage Tips:
Refrigerate immediately--never break the cold chain; rotate on the FIFO basis.
Handling Tips:
Reseal unused portion in original bag. This product is table ready and does not need to be rinsed.
General Usage Ideas
Use raw and cooked, as a stand-alone side dish and an ingredient in any number of recipes including salads, soups, pizza, pasta, and stir-fries.
Perfect as an ingredient in almost any dish or serve blanched as a unique crudité.
Brush with olive oil and salt/pepper before cooking to add flavor to any side dish or roasted vegetable medley.
Fall / Winter Usage Ideas:
Roast with mushrooms and serve on top of polenta.
Bake with potatoes in a creamy gratin to add color and texture.
Chop and add to omelets and scrambled egg dishes.
Spring / Summer Usage Ideas:
Brush with olive oil and grill until charred; serve with steaks and burgers.
Chop grilled broccolini and toss with corn, tomatoes, basil, and vinaigrette for a fresh summer salad.
Lightly steam until al dente; serve with radishes, baby carrots, and dips such as French onion, hummus, or baba ghanouj.