You are here
General Produce
Cranberries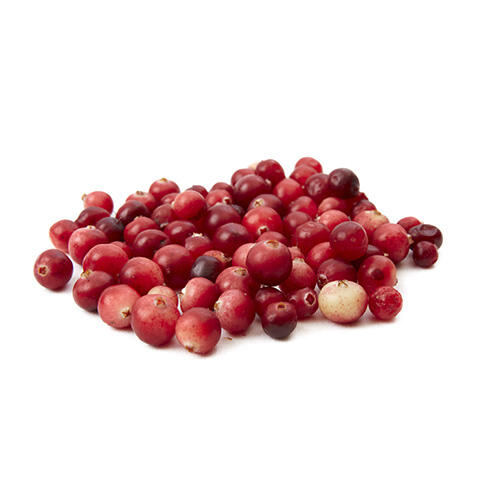 Receiving Inspecting:
Berries should be clean, firm, well-colored, and a minimum diameter of 13/32" (10.3 mm). Avoid fruit that appears shriveled, soft, or decayed.
Storage Handling:
Short-term storage recommendation (7 days or less)
36-40° F/2-4° C
60-65% relative humidity
NOTE: Do not mist bags.
Troubleshooting:
Rubbery texture and red flesh indicate chill injury.
Rough handling may cause cranberries to soften and spoil. Spoilage and shriveling may also occur if cranberries are held for extended periods of time,
especially at temperatures above 50° F/10° C and/or humidity levels below 90%.
Usage Ideas:
Layer gingerbread with candied cranberries, kumquats, and sweet whipped cream in individual trifle dishes.
Stir cranberries and lemon zest into scone batter.
Seasonal Availability:
Major production areas include Canada, as well as the states of Maine, Massachussetts, Washington, and Wisconsin.